Our healthcare practitioners have many years' experience treating Neck Pain with osteopathy. We offer both online telehealth and hands on treatment to help you with Neck Pain.
Whether a result of a general sprain, high-level sports injury or related to ongoing medical condition such as arthritis, gout or nerve damage – our osteopaths will diagnose and treat you effectively.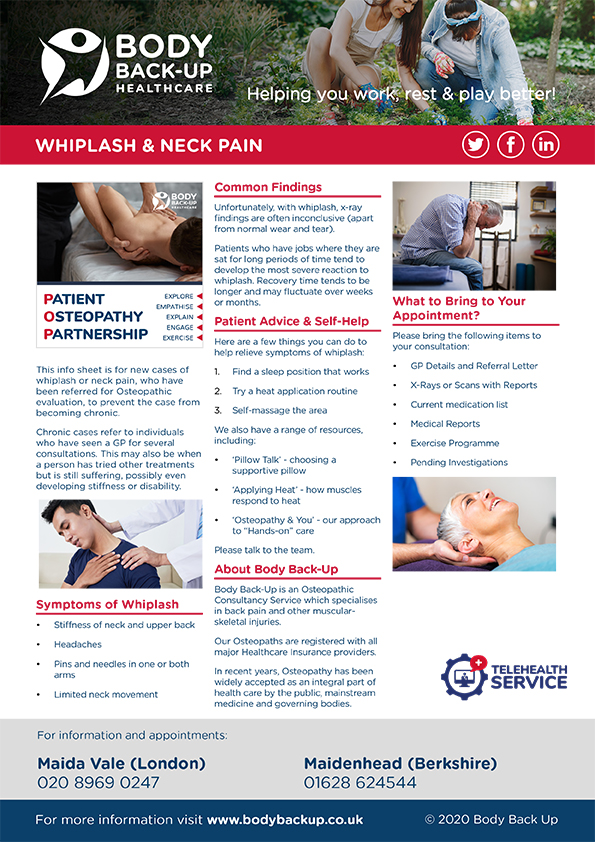 Any abnormalities, inflammation, or injury can cause neck pain or stiffness. Many people experience neck pain or stiffness occasionally. In many cases, it's due to poor posture or overuse. Sometimes, neck pain is caused by injury from a fall, contact sports, or whiplash.
We aim to introduce exercise and treatment to muscles that act over and around the neck. Treatment can involve Soft tissue release, FAR, Manipulation to spinal joints and then exercise to relieve the symptoms and then further remedial exercises and treatment to resolve the problem for the long term.
Our Osteopaths are skilled in distinguishing the root causes of Neck Pain. We specialise in treating Neck Pain. If you are struggling with pain, we can help. Get in touch today.