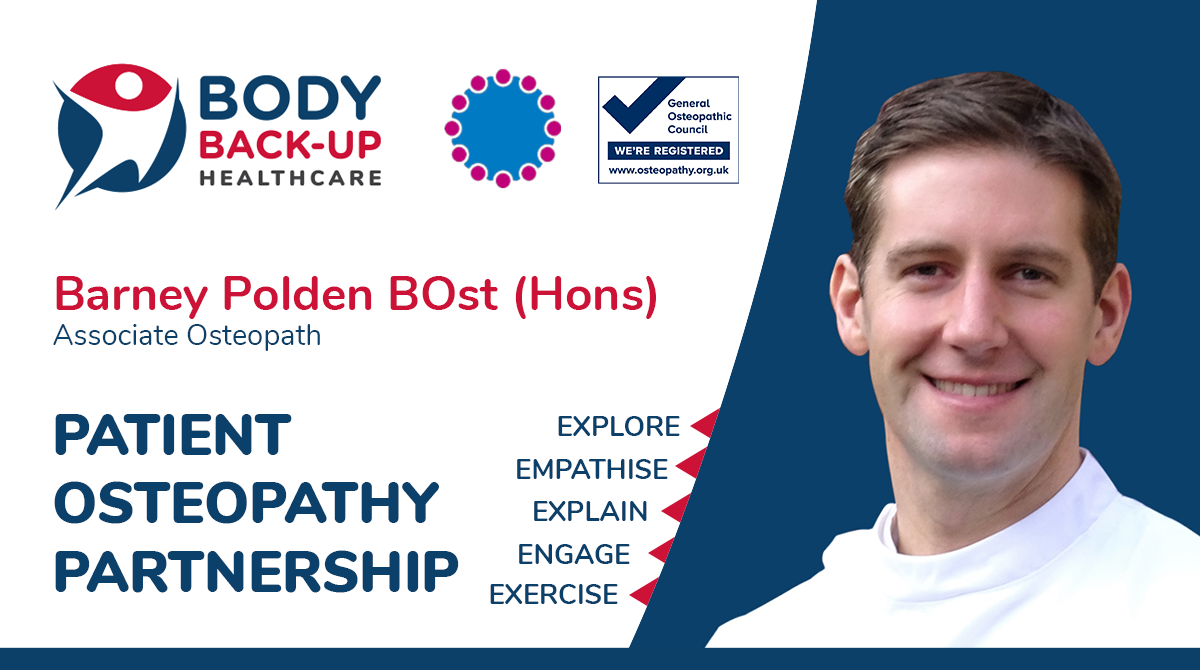 Graduated as a Bachelor of Osteopathy with First-Class honours in 2017
Winner of a series of osteopathic awards including the Rising Star Award from the Institute of Osteopathy in 2017
Barney has been treating patients with a diverse range of conditions since 2013.  He graduated as a Bachelor of Osteopathy, with First-Class honours in 2017, coming first in his cohort.  Barney has won a series of osteopathic awards including the Rising Star Award from the Institute of Osteopathy in 2017.
With seventeen years of experience in the British Armed Forces, Barney maintains a high standard of physical fitness and enjoys taking part in a variety of sports but, as a result, has sustained several repetitive strain and traumatic injuries. However, Barney has refused to be defeated due to his passion to remain fit and active, which has also fed his thirst for knowledge about manual therapy and reconditioning to recover from and prevent further injury.
Barney has significant experience in treating back and neck pain and, having recovered from his own injuries, Barney has become an expert in treating a wide range of sports injuries.
Barney uses a variety of osteopathic manipulation techniques, medical acupuncture, joint articulation and soft tissue techniques.
Barney enjoys water polo (having played at national level), snowboarding (currently a BASI instructor), endurance events, windsurfing and kitesurfing, to name but a few.
Barney has won:

The Reg Oakes Award for coming first in his graduating cohort.
The Tracy Stockley Award for Health Professional Values and Reflection.
Rising Star Award from the Institute of Osteopathy for demonstrating a passion for osteopathic practice, combined with outstanding academic achievement and patient care.
Health Insurance registration:
Cigna, Aviva, Simply Health, Standard Life Healthcare,
WPA, Pruhealth, Medisure, RSA, Vitality
BUPA(London ONLY) AXA PPP(London ONLY)
We may be registered with other insurers please ask.
Barney Polden is at our Maidenhead practice, Monday, Tuesday & Thursday evenings 5:45 – 8:00 pm.